Wildcard Parking now in WHMCS
No matter if you are a beginner, an experienced domainer, or a fully-operational Registrar or Reseller, everyone can benefit from Wildcard Parking.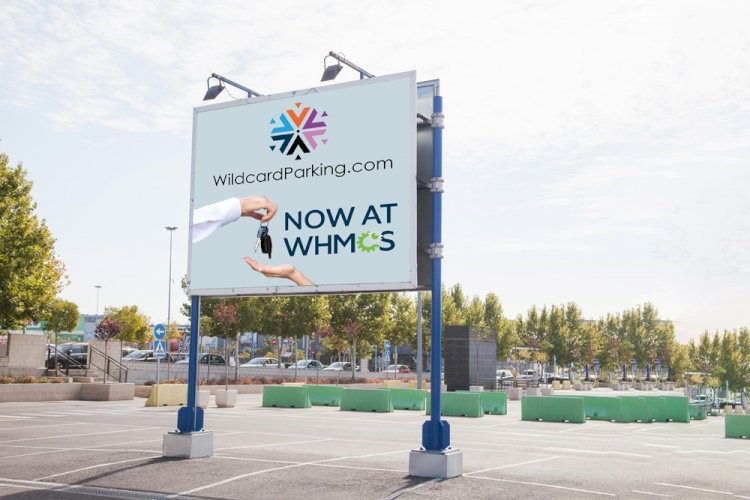 Wildcard Parking is Now Available Through WHMCS
Wildcard Parking is now available where you are! Start putting your newly registered and unused domains to work right away with parking pages that provide a valuable and luxury experience for your clients, all with one simple module.
What is Wildcard Parking?
Wildcard Parking is a domain name valet parking service. The only one of its kind! You have pages you need parked, whether they are future websites of your clients or pages for your own domain inventory. Every second your domain is not live is wasted time and money. Wildcard Parking automates your manual workload in managing domains and DNS, so you have more time to spend where you really need it.
Benefits of Wildcard Parking
One-step DNS propagation
Wildcard Parking offers extremely easy installation of custom parking pages so that when a visitor lands on your domain name or a domain of your client's they see relevant information with your branding. All you have to do is use the name servers provided as your default name servers in WHMCS, and we'll do the rest.
Professional and custom parking pages
Choose from beautifully crafted parking templates that will show when anyone visits the domain name using the provided nameservers. You can add multiple templates to each domain that will randomly display so you can gain valuable insight as to which template converts best before making a final choice.
Easy email forwarding
With Wildcard Parking, your clients get access to email forwarding, free SSL activation, and a full DNS control panel for a luxurious internet experience. In addition, you get access to powerful analytics on visits, visitors, geo-location, domain ranking, and more, as well as the opportunity to add your own google analytic tracking.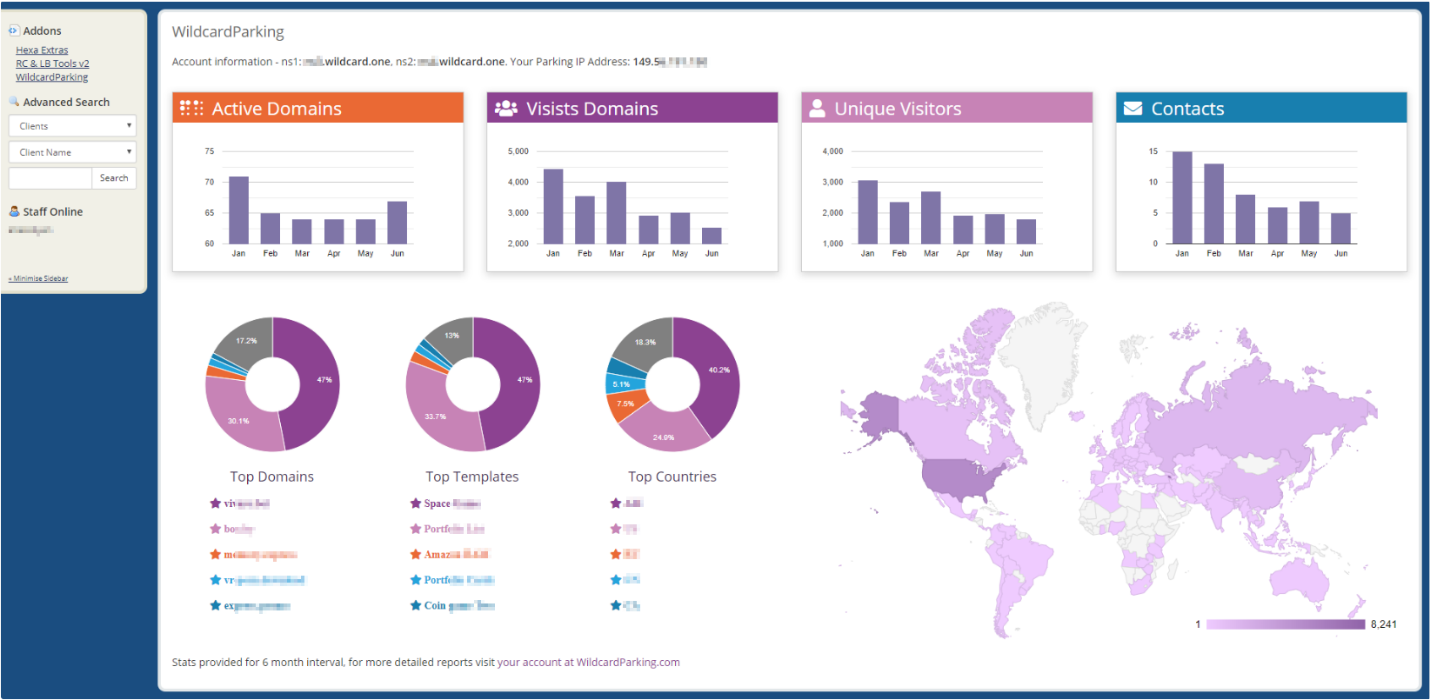 How to get Wildcard Parking
Download and install the Wildcard Parking module in the WHMCS marketplace




Create an

account at WildcardParking.com





Use the provided name servers as your default name servers in WHMCS



Get your API Key from the "Profiles & Settings" section of your WildcardParking Account and copy it into the WHMCS module

Go to your WHMCS Admin, click "Setup" and "Addon Modules"

Scroll down to find the WildcardParking module


Activate

Configure by pasting your API Key in the "API Key field"

Check the box for "Full Administrator" access, or as you wish to set it up

For the final step: Setup your current Name Servers for your WHMCS store, provided in your WildcardParking Account. (These can be changed to custom white label nameservers inside your WildcardParking account)

You can find domain related statistics in your WHMCS Admin in the "Addons" section of your WildcardParking Account.
From this point on, all newly registered domains using your new default name server will automatically open your custom web pages. It's that simple! Find us in the WHMCS marketplace and get started with your free trial today.
What's Your Reaction?